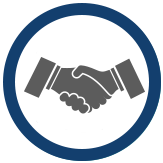 Speakers talk candidly about real challenges and tried solutions. Time is available to discuss your specific problems, challenges and needs.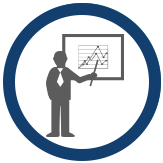 World-class experts

All instructors are world-class experts, battle-tested as practitioners on real-world projects, and experienced classroom leaders.

REASONS TO ATTEND
Reason 1: Develop a Data Strategy
And design a master action plan for the enterprise.


Reason 2: Optimize Your Results
With effective data governance and stewardship.


Reason 3: Learn about Big Data
& Data Science
Including Hadoop, NoSQL, and the R Language.


Reason 4: Learn from the Best
The faculty of instructors are all world-class experts.
Session Topics Include:
Data Strategy and Management

Master Data Management

Data Quality and Integrity

Analysis, Design, and Modeling

Metadata

Agile Data

Business Analytics

Big Data & NoSQL

New Data Technologies